Posted by Mark Bentham, The Coffee Man on 23rd Aug 2021
We are excited to present a new single origin coffee bean to our Coffee Lovers who come from the OCFCU co-op group in Ethiopia. Try our Ethiopian Yirgacheffe G2 Fairtrade organic single origin – it has excellent tasting reviews and roasts beautifully for an espresso or filter coffee brew.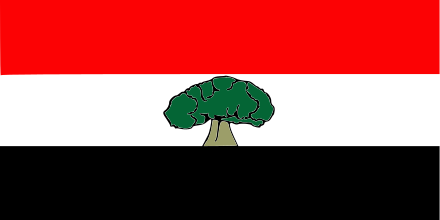 What is the OCFCU?
Oromia Coffee Farmers Cooperative Union (OCFCU) is a small farmers owned cooperative union. OCFCU was established in June 1, 1999 OCFCU works exclusively in Oromia Regional State, which accounts for more than 65% of the country's total coffee growing land. OCFCU is a democratic member's owned business operating under the principles of International Cooperative Alliance and fair trade. Members of Oromia Coffee Farmers Cooperative Union are the growers, processors and suppliers of high quality, organic Arabica coffee for the direct export.
OCFCU exports traceable, fair trade, organic, UTZ, and Rain Forest Alliance certified coffees. The fair trade premium and support from roasters are invested in social projects like schools, health posts, clean water, bridges etc
By the fairtrade premiums and support from different roasters over 365 different projects have been completed and provided to the farmers.
OCFCU pays 70% of its net profit back to the cooperatives and the cooperatives also pay 70% of their profit to the member farmers. This shows that farmers are benefited by being paid three times in one coffee season. This has enabled OCFCU to grow from 34 primary cooperatives representing 22,691 household farmers to 407 primary cooperatives representing more than 557,186 household farmers and 90,000 USD initial capital to 20,763,000 USD capital . The life of farmers has improved and has also got social service in their village.
OCFCU now have a cupping lab for quality control located at its office and have massive central facility for technical, financial, administrative and also high tech processing facility namely gelan, DireDawa and Kality with capacity of 5-7 tons per hour, 3-4 tons per hour, 11 tons per hour respectively. The processing facility has created a job for more than 2,000 seasonal employees.
OCFCU have recently created its own members bank which is one of the greatest benefits to its own members for the much needed pre-harvest financing. They also provide their farmers with insurance options to cover their coffee against loss.
Fair Trade Certification is essential for:
Guaranteed minimum price
Infrastructure development for community
Clean water
Road
schools
Quality improvement
All of the 311 cooperatives embraced by OCFCU, are operating under the Fair Trade principle of which 41 Cooperatives are Fair trade certified. OCFCU has been selling Fair trade registered cooperatives coffee since 2003.Our Fair trade coffee is widely accepted by many fair trade roasters and retailers in many Coffee consuming countries.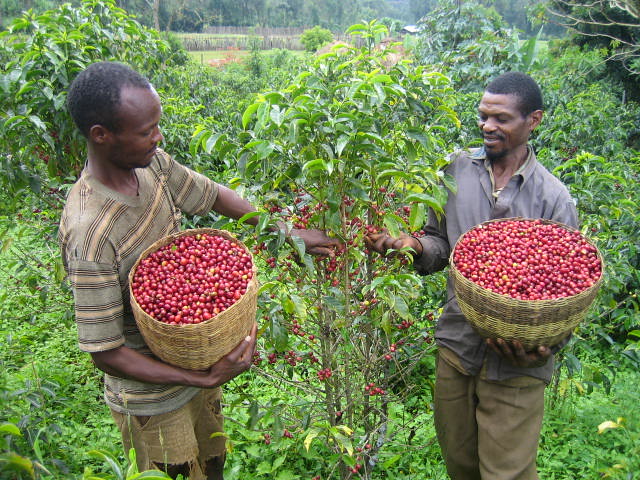 The OCFCU Vision
To improve and sustain the income and well being of members and their households to standard level
The OCFCU Mission
The mission of OCFCU is to improve the socio economic wellbeing of member farmers in the primary cooperatives through provision of training, advisory service & market information to member primary cooperative societies; collect coffee from member primary cooperatives and supply quality product to international & local market, provide warehouse service, improved technology & innovation for members primary cooperative, supply in a wholesale inputs that boost product and consumer goods and add value on member's product and perform other activities as described in by-laws.
The OCFCU Objective
By coordinating the resource, the knowledge and the labour of members and help them solve problems jointly that would be a burden to an individual, increase the income of members and improve their wellbeing by buying quality coffee from members and non-member cooperatives, sale them at local and foreign market
The Coffee
A Certified Fairtrade & organic single origin from the Oromia region in Ethiopia, this specialty Yirgacheffe bean has been highly rated. Buy freshly roasted beans online now – free delivery orders over $50 in Australia. Ethiopia Yirgacheffe G2.